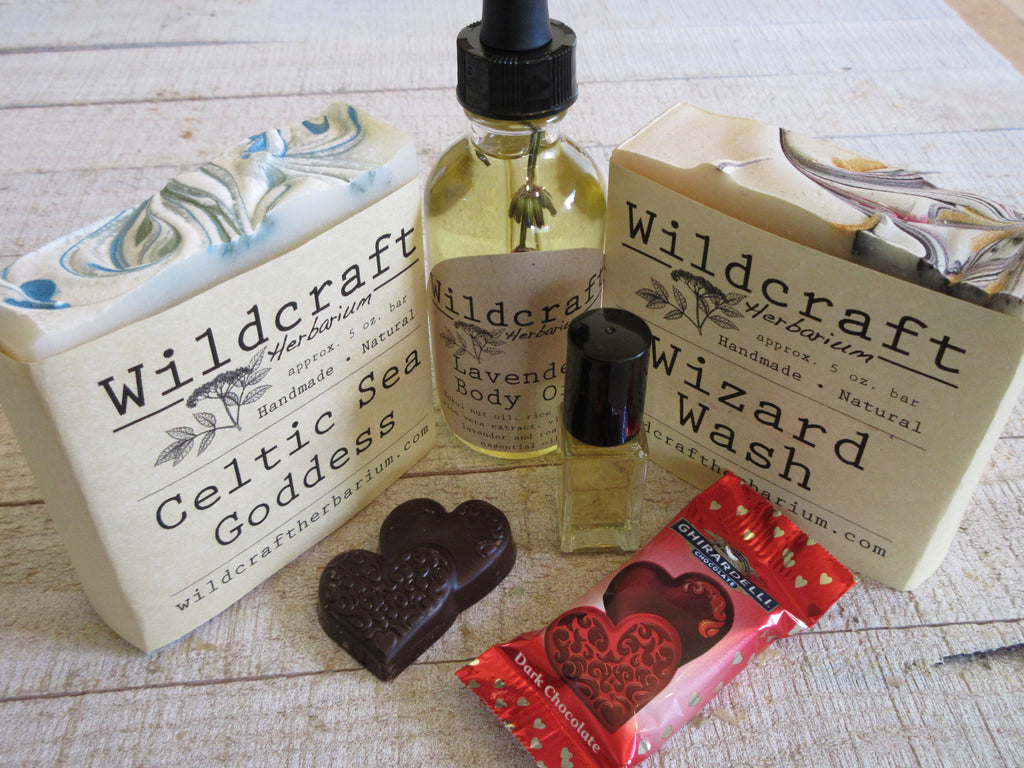 Valentine's Day Bundle
$ 30.00
Get two bars of soap, a 2 ounce bottle of Lavender Body Oil, and a free mini roll-on bottle of Body Oil, all for $20 (plus shipping, if applicable)!
A great gift idea for that special someone. Choose your two soap varieties from the drop-down menus above.
Hurry, we are offering this bundle for a limited time, and in limited quantities, only until Valentine's Day!
Related products